It seems that all the fighting has come to an end and now our young heroes are recovering, as they deserve after such a battle.
In chapter 162 of My Hero Academia (boku no hero academia), fans can expect to see a few good things in the aftermath of the previous fight.
First of all, this chapter will be the first time My Hero Academia fans get to see Todoroki and Bakugou.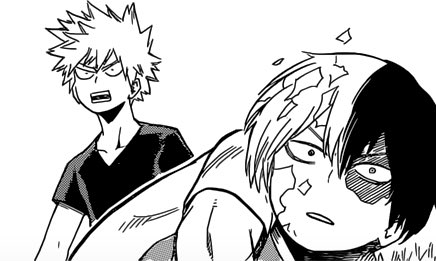 Actually, it has been 11 months in fact since fans last set their eyes on the talented duo, with the last time the two appeared being in January.
This was all confirmed after four pages for the upcoming chapter was released on Reddit this week.
Also, according to the manga slides, Mirio looks as of he is following Nighteye's advice a little too much. You can see what we mean by that in the images showcasing the leaked manga slides below.
Unfortunately, that is all we have so far, with you now needing wait for chapter 162 of My Hero Academia to be released this weekend to see the rest.
If you want more My Hero Academia news and spoilers then make sure to like our Facebook page and subscribe to our website below. Also, you can now find us on Apple News, all you have to do is search for Nerds4LifeBlog. 
Something else you might like:
The Five Strongest My Hero Academia (Boku no Hero Academia) Students