Two Universes gave been erased and it looks as if episode 119 of Dragon Ball Super is only going to get better.
It has been a while since a Universe 7 character has been erased and we know that one will fall very soon, with our guess being Android 18.
The Universe 7 Android had been injured for the past couple of episodes and we believe that this will be her fall, as she looks like the weakest link.
Meanwhile, Piccolo and Gohan have just wrapped up an epic battle, with us seeing the souls of Kami and Nail within Piccolo for the first time ever.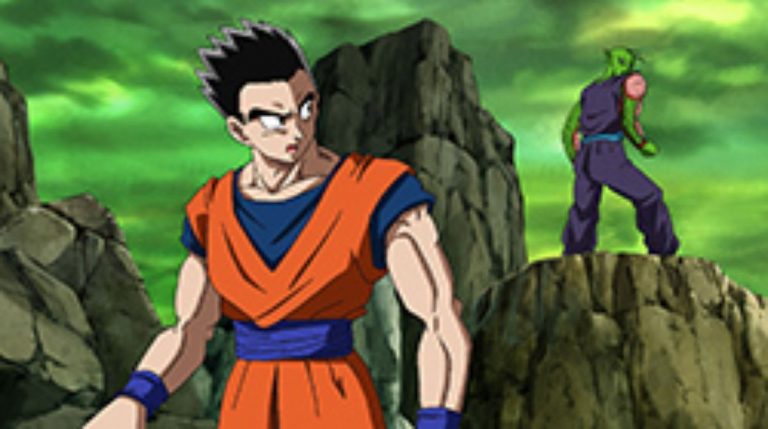 Now that Universe 2 and 6 have been erased, Universe 4 are starting to make their move, with us seeing very little of their fighting ability so far in the Tournament of Power.
In addition, this will be Universe 4's trump card, the fighter that has been invisible to the naked eye for the entire battle royal.
This fighter seems to be sending our Universe 7 warriors into an unknown void and controlling their movements, with the Universe 7 warriors being in a bit of trouble.
Vegeta at the end of the previous episode looked as if he was about to finally get serious after seeing Cabba being erased, however; it looks as if this warrior from Universe 4 may have gotten the best of Vegeta as well in the preview for the episode.
Universe 7 can't see where these attacks are coming from and as a result, they can't defend themselves.
This stealth attack is going to be awesome! But until then, you have to wait and watch the preview for episode 119 of Dragon Ball Super in the video below.
If you want more Dragon Ball Super news and spoilers then make sure to like our Facebook page and subscribe to our website below. Also, you can now find us on Apple News, all you have to do is search for Nerds4LifeBlog. 
Something else you might like: