Over 2 months ago I went and watched the Assassin's Creed film along with many other fans and enjoyed it, also at the same time to celebrate the occasion, I played through the original game and compared it to syndicate.
Going from the latest to the oldest was an enormous shock and I expressed that in the article below:
https://nerds4lifeblog.com/2016/12/27/compering-assassins-creed-to-syndacit/
But I needed to complete the first one again as I just so happened to buy the Ezio Collection a while before that, as the Ezio Collection obviously leaves out Altair's story.
So then I began the remastered Assassin's Creed 2, the game takes place right after the first game with Desmond Miles (Nolen North) and Lucy Stillman ( Kristen Bell).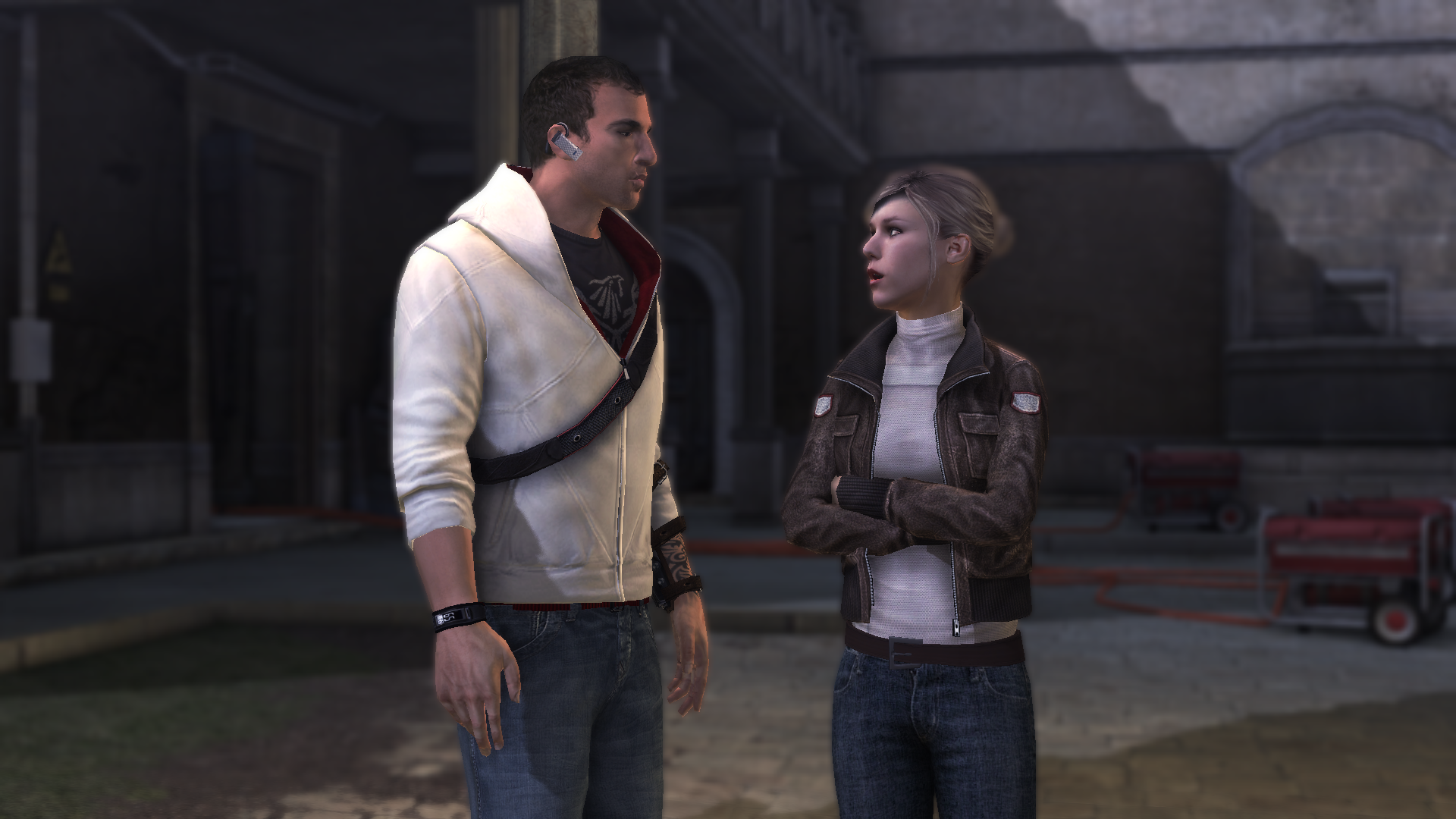 From the get go, we break out of Abstergo, (the modern day Templars) and manage to escape to an Assassin's safe house, meet up with some other never before seen Assassin's where they tell me that they can teach Desmond, how to be an assassin using the Animus's "bleeding effect".
So they put Desmond back in the animus however, this time not through Altair but instead through the footsteps of  his ancestor other famous Assassin ancestor, Ezio Auditore.
I then traveled through Italy again with the remastered version where the graphics did look in most parts cleaner however, some things still looked a bit dated.
Also as I'm sure many of you fans have seen through all the memes, most of the faces still looked a bit blocky and some people still had the eyes of death.
The music it great and gave me a nostalgic feeling, as it set up some for the more iconic stuff to come later into the series.
The combat and movement has been improved greatly but after playing the more recent games, it did feel a bit harder as it was still not completely up to scratch.
Bu the thing that we did get with this remastered versions of AC 2 is the missing memories, which you had to pay for back on the last generation.
They were still fun and had a bit more of an emphasis on stealth but sadly didn't have any real impact on the story still, and I felt  that is was a bit forced.
All in all Assassin's Creed 2 is still personally the best game of the series, in both storytelling and showing new mechanics.
So it was great to play it again, despite there no being an incredible amount of improvement therefore, its worth buying.
I give this game a 98/100.
More Gaming:
Cards Against Humanity is getting a Mass Effect edition, find out more here:
https://nerds4lifeblog.com/2017/02/25/cards-against-humanity-gets-a-mass-effect-expansion/