On Tuesday it was revealed that Tokyo Ghoul's live action  film will be released on July 29th, while there has also been news about season three.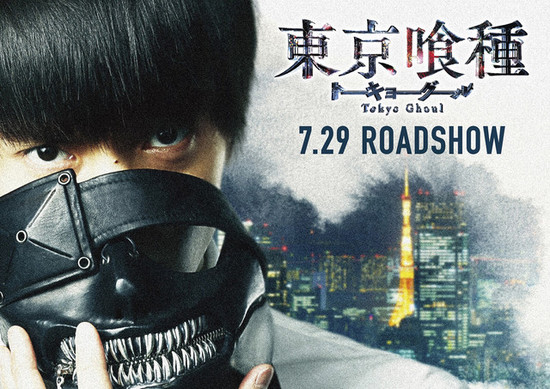 So this is great for Tokyo Ghoul fans as this week Kevin Hamric, who is senior director of sales and marketing at Viz Media, hinted that season three of the anime is not too far away.
According to the Anime Blog, Hamric revealed in a recent interview that an anime return has not yet been officially released in Japan however, he did confirm Tokyo Ghoul will get a season three.
For now we only have a date for the live-action film and hopefully the film turns out alright, as many live-action movies receive a great deal of criticism.
Tokyo Ghoul is a highly popular dark fantasy series by Sui Ishida about Ken Kaneki, a uni student who gets injured and has to have ghoul organs put inside him, as a result making him half Ghoul. Kaneki now having to live the rest of his life between both worlds as human and ghoul.
More Anime:
Have you seen Erased? Find out what we thought of it here:
https://nerds4lifeblog.com/2017/03/14/erased-review/