It's that time of year again where we set around the fireplace, eat a turkey and ham roast, and watch humanity decline, as we start Xmas shopping for that last copy of the original Star Wars trilogy on VHS.
Anyhow, onto the thing I'm likely to do these holidays, and that's watching anime. That's why I'm going to give my top 5 Xmas anime episodes and movies of all time.
5. K-On!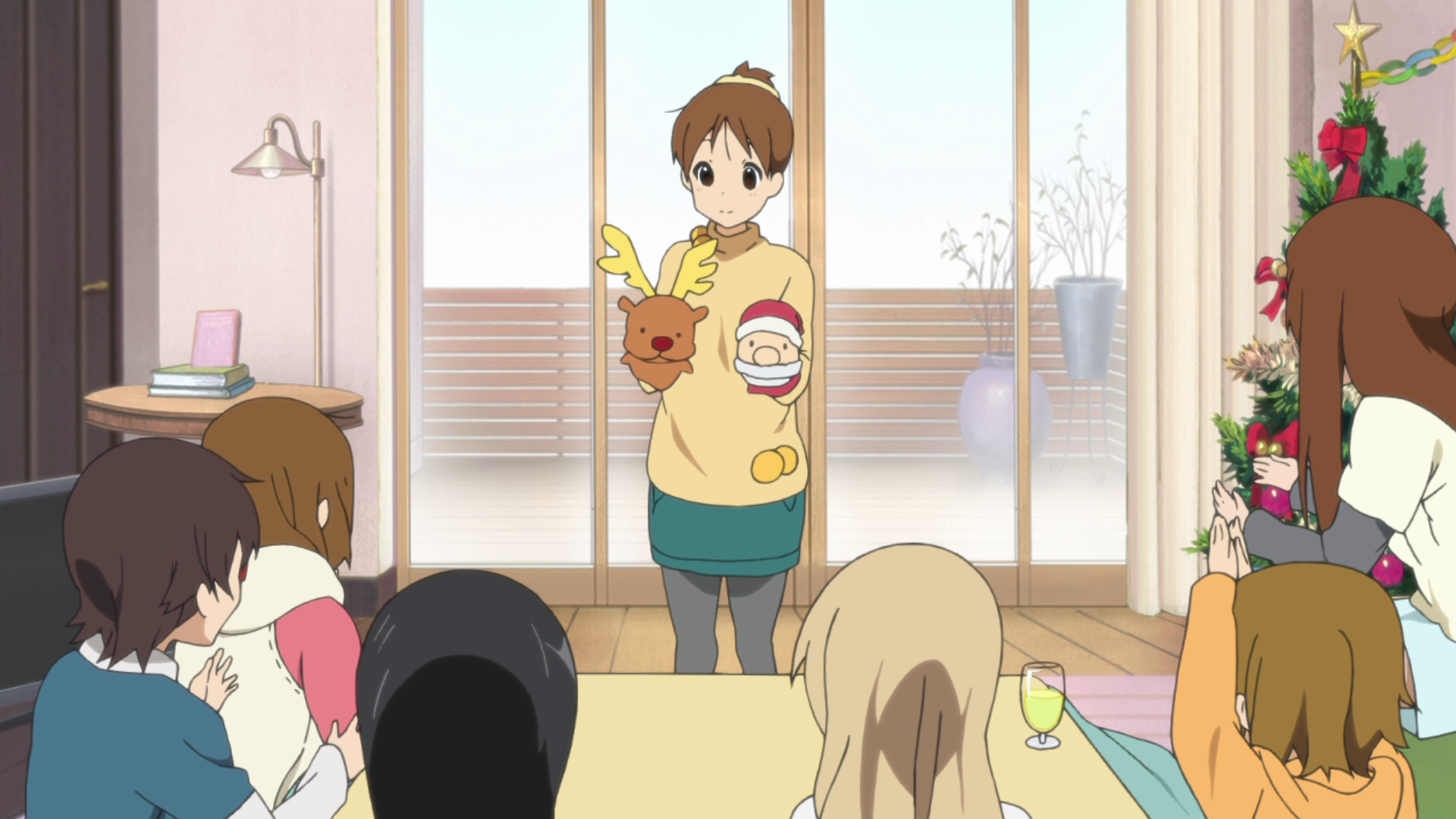 K-On! was one of those shows where you could lose an entire disk of the DVD's and you still wouldn't miss anything. But it did have its moments, including an Xmas episode where they gather at the main girl's house and just have a good time and act like friends.
4. Usagi Drop (Bunny Drop)


This is an anime about Daikchi a 30-year-old single man who takes in his illegitimate aunt Rin, who is 6 and he discovers the good and bad ships of parenting.
There is a little bonus episode in which they both prepare for Xmas.
A lot of family atmosphere here.
3.Clannad After Story
Ah Clannad, the tearjerker of anime, along with any anime which has any connection with K.E.Y.

Is this episode Nigisa and Toymoua have their friends over for an Xmas party, and then reminisce about the times from when they were all in their senior year.
2. Sword Art Online

Yes for some reason I think this should be on here, but partly because it was before Kirito became more of an overpowered tool, and the show still seemed good at the time.
In this episode, there's only really like 7 minutes of any actual Xmas stuff in it but it's good, and there's a boss fight with a Zombie Santa Thing.
1.The Disappearance Of Haruhi Suzumiya 
The Haruhi Suzumiya series was great for almost everything, except endless 8…and the fact most of the episodes are from different parts of the actual story, so you have to keep changing the DVD every 20 minutes.
But apart from that, the series is one of the best ever, and they finished the series with a movie, The Disappearance Of Haruhi Suzumiya.
In this film, the main character Kyon had traveled to another timeline in which, he doesn't know Haruhi, and he begins a journey to find a way back to his original timeline.
And wraps up my top five Xmas anime. Oh and happy holidays…