According to spoilers reported from Droid Report, One Piece fans will have to wait a little longer for Sanji and Pudding's wedding. This is due to speculation around what Luffy meant when he revealed in Chapter 857, that there was one more thing that he had to do as captain of the Straw Hats before the wedding.
As a result it is unlikely that the wedding will take place in this upcoming chapter, according to the Droid Report.
Manny fans also believe that the wedding will be postponed due to another player in being introduced into The Whole Cake Island saga, in the previous chapter. There are multiple rumours and predictions on Reddit that suggest this new player in Capone "Gang" Bege, will play a big part in this upcoming chapter.
Many fans believe that Luffy will attempt to ally with Bege, who is notorious in the underworld, as he is too an enemy of Big Mom. As result this may be the perfect opportunity for Luffy to gain another strong ally.
Bege is the head of the Five Great Families of the West, who have a known reputation of eliminating competition.
However, this potential alliance may not be as simple as some fans and rumours are suggesting, as the idea is unlikely to be accepted amongst the other Straw Hat Pirates.
For those who don't recall why, its because of Bege's attempt to get rid of Pekoms when he refused to join their group against Big Mom, in order to make sure their plans were kept safe.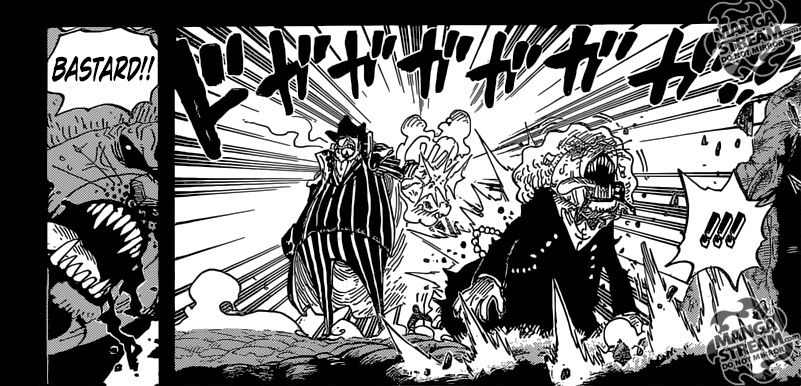 For the moment these remain rumours however, many fans still believe that an alliance is possible in Chapter 858. Unfortunately we are going to have to wait and see until next week when the chapter is expected to be released, before we can know for certain.
More One Piece:
Check out the preview for episode 780 of One Piece here:
https://nerds4lifeblog.com/2017/03/05/one-piece-episode-780-preview/