Ever since Freiza was resurrected in latest Dragon Ball movie and in Super, fans have been wondering what would happened if other characters had a second chance as well.
Raddits the first main villain we see in Dragon Ball Z, was brother of Goku and at the time had immeasurable strength however, even the likes of Yamcha would soon end up surpassing him.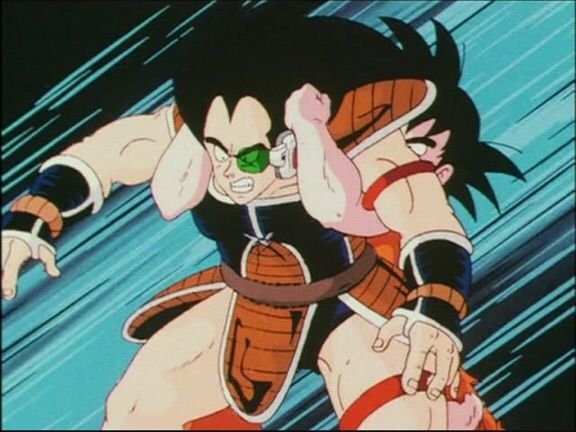 Raddits is also the first major villain Goku couldn't convert to be a friend rather than a foe, with Yamcha, Tien and Chaozu all joining forces with Goku, and as a result reaching unimaginable strengths.
Later Piccolo and Vegeta would also follow suit but Raddits, Goku's only surviving relative, was never really given that opportunity.
So lets say Raddits was given the opportunity to live again, would he have been capable of achieving the heights of Goku?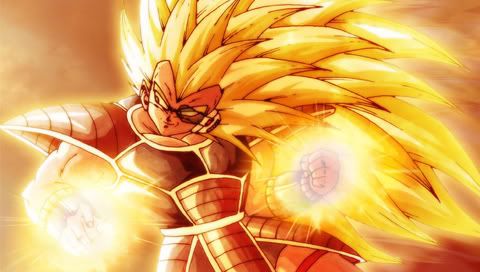 As we know all Raddits, Vegeta and Goku are full-blooded Saiyans, with Raddits naturally being born significantly stronger than Goku.
However, we cannot use the fact of Raddits's natural ability to gage on whether he would have been capable of greater power, as Vegeta for example was born a prodigy and we know that Goku has surpassed him on multiple occasions.
But being Saiyan too, Raddits should be more than capable of training and improving his strength to match that of his younger brother.
At a minimum Raddits should be able to transform into a Super Saiyan, if he was to be given the opportunity to train with the other already long surpassed Saiyans.
I cannot say for certain that he could transform into an ascended Saiyan, Super Saiyan 2 or Super Saiyan 3. Maybe with enough training Super Saiyan 2 might be possible but I doubt he could reach the heights of Super Saiyan 3, as not even Vegeta could.
Although there is one transformation that I can confidently say Raddits can achieve, and that is Super Saiyan God.
As this transformation has no strength requirement, all you need is Saiyan blood running through your veins and five Saiyan friends.
Obviously his power would be significantly lower in this form in comparison to Goku however, he is still capable of tapping into the power of the gods, just like any Saiyan with this technique.
But I feel as if It's unlikely that Raddits could go further than that and unlock the Super Saiyan God Super Saiayn transformation however; I can not say that for certain.
Remember that if Raddits was to have lived, I am sure he would hate to see his younger brother surpass him and so, he may have used that as motivation.
Nevertheless we will most likely never know for certain, unless Raddits does ever return, which I find incredibly unlikely. Therefore, all we can do is assume that he too had similar potential as his younger brother, but we never got to see it.
More Dragon Ball:
Why can't Master Roshi fly? Find out why here:
https://nerds4lifeblog.com/2017/02/05/why-cant-master-roshi-fly/