There were many great shinobi from the past brought back to the world of the living during the 4th great shinobi war however; there was also a number of greats who missed out on a return.
For whatever reason Kabuto and Orochimaru felt that these ninjas below were worthy of a recall and so were never seen in one of the greatest fights of all time.
Orochimaru
Orochimaru was one of the three Legendary Sannin and easily one of the strongest ninja's to ever live however; he was not reanimated by Kabuto. Now yes he did come back during the war with the help of Sasuke, but he was never reanimated. Honestly I doubt it was because of his power, it was most likely because Kabuto feared him and his knowledge of the reanimation jutsu.
Jiraiya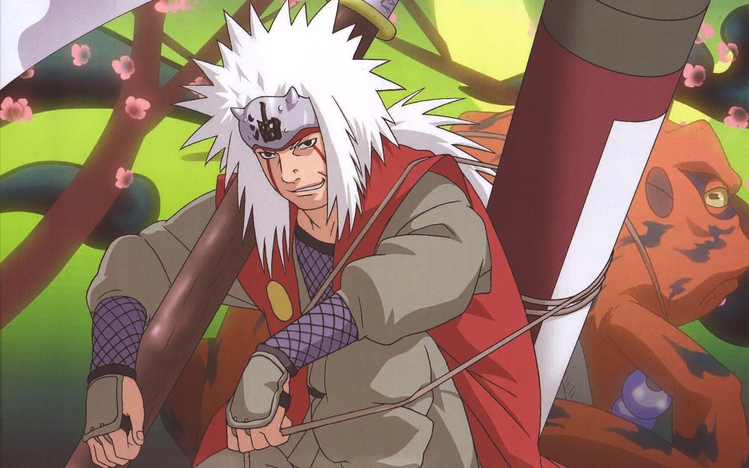 Jiraiya was another member of the three Legendary Sannin, yet he is the only one to not take part in the 4th great shinobi war. Know yes it was clearly explained by Kabuto why Jiraiya could not be reanimated, as his body was lost at the bottom of the ocean. But is still feel the emotional attachment of him being reanimated, as well as his incredible strength would have been a fantastic inclusion to the story.
Sukumo Hatake
This man was known worldwide as the White Fang of the Hidden Leaf, due to his incredible skills and strength, which apparently long suorassed the Legendary Sannin's. It would have also been easy to get some of his DNA for the jutsu, as his grave was poorly defended in Konoha. The father of Kakashi would have been in incredible inclusion for Kabuto on the battlefield, especially against Kakashi. We literally never get to see this guy fight but he is one of the strongest men to ever live.
Fugaku Uchiha
The father of Itachi and Sasuke had the ability to use the Mangekeyou Sharingan and was one of the three men in the running for the position of 4th Hokage. This mans ability was great and it would have been great to see him fight alongside his sons against Kabuto, seeing just how much Sasuke had grown.
Danzo
Now he may be one of the most hated characters in anime history as well as the most hated in Naruto however, his strength was indelible. The man literally had an arm full of Sharingan's and his fighting experience made him deadly.
Shisui Uchiha
Shisui was an incredible ninja and was one of the strongest Uchiha to ever live. Shisui also unlocked the Mangekeyou Sharingan and his Genjutsu powers (Kotoamatsukami) was incredible. It allowed the victom to be controlled without them ever noticing, also it was powerful enough to control the entire Uchiha clan. Imagine if he was reanimated and had to fight against Itachi, it would have been incredible.
The first Raikage
Sadly we know little about him as he received little screen time however; to be a kage he must have been strong. Also as he most likely made a name for himself during the period of the worrying states, his battle experience would be vast.
The Second Raikage
Again we know little about this man however; we do know that he was almost killed by the Gold and Silver brothers. But that doesn't mean this guy was weak, as he too was a kage level ninja. It would have been good to see more of this man as it would have been good to see more from the other kage, we barley see.
Byakuren
Byakuren was the first Mizukage and by his appearance he clearly had had his fare share of battle experience. The man would have been incredibly deadly in his prime, which was during the period of worrying states. Along with his kage level, this guy would also have been a hand full for the shinobi alliance
Ishikawa
The first Tsuchikage was incredibly wise, which we got to see in his brief appearances. However, we don't have any gage on how strong he was but we must assume for him to be a kage at that time, he would have been incredibly powerful too.
The Third Kazekage
Considered the strongest Kazekage of all time and was for some reason not reanimated, it actually shocks me that he was not. The man is the only known user of the Iron Sand technique, which is considered the most dangerous jutsu of Sunagakure. Also remember that Sasori and Orochimaru had the DNA of this man therefore, it must have been possible for Kabuto to bring him back.
Reto
Reto was the first Kazekage and just like the other early kage, we know little about him. Honestly this guy would have been pretty strong as he was one of the main men seen challenging Hashirama duirng the first kage summit.
Shamon
Shamon who was the second Kazekage too would have been incredibly powerful although, we never see it. He has had the least amount of screen time in comparison to the other kage but we do know one thing about him, he was the one who first start research on Jinchuurikies. Yes he was the one who came up with the concept of sealing them within people therefore, he had to be quite intelligent as well.
Might Dai
Now this guy wasn't too powerful and was known as the eternal gein however, the father of Might Guy was the original user of the eight inner gates. Imagine how Guy would have felt seeing his own father as the enemy and had to face him. It would have been an incredible fight and especially with the eight inner gates. Also as Dai could not die, he could continuously use all eight gates with no draw back. I believe he wasn't brought back because it would have been impossible to stop that combination of the eight inner gates and an unlimited amount of chakra, with a body that regenerated.
More Naruto:
What will Hatake Kakashi's role be in Boruto's story? Find out what we think here:
https://nerds4lifeblog.com/2017/04/20/what-role-will-kakashi-play-in-boruto/