Hi everyone!

Thank you for clicking on this link to read this post and I hope you enjoy it. Please check out my previous article 'A Newbie's Guide To The Animeverse'

Lots of Love – emeraldmelbourne 😁😁
We all know about anime and manga and I assume that there aren't many anime fans that read manga. I've heard many reasons such as I like colour, it looks better anime, it takes too much effort… and the list goes on.
I'll introduce you to the next best thing, Webtoons!
Webtoons are online comics in strip form which are generally in colour. Most webtoons are Korean but there are quite a few Japanese webtoons, some of which have been animated.
Most Korean webtoons are adapted into Dramas but there are slowly more Korean animations being made.
Furthermore there are apps which offer official English translations for many great webtoons.
WHERE TO READ THEM:
LINE Webtoons – The most popular option, with a wide variety of genres and more options to read international and amateur (for a lack of a better word) comics, made by every day artists.
Spottoon – Has a rotation schedule, which means that at a certain time the comic is free but afterwards readers must pay until the next rotation. A majority of the content is shoujo, so targeted at a female audience but there are other genres as well.
Lezhin – Has an unlock schedule where readers can view the comics based on the unlock schedule or purchase the chapters. Albeit most of the comics are for mature audiences there is surely a vast majority of comics in other genres which are worth the read.
Taptastic (now Tapas) – Mostly an amateur and new artist platform but not short of amazing in content.
NOT IN ENGLISH:
Comico (jp/kr)
XOY – Japanese LINE Webtoons
NAVER Webtoons – Korean LINE Webtoons
Daum
Kakaopage
RECOMMENDATIONS:
Line Webtoon:
unOrdinary (Fantasy) – A world dictated by magical abilities and the struggle of the main character, without abilities, to fit in. "The world is not perfect. Learning to deal with its flaws is just a normal part of life. But there comes a point where these imperfections spawn a crushing realization… that something needs to change…" ~ Webtoon
Siren's Lament (Romance) – "Content with her ordinary life, Lyra is somewhat of a wallflower. However, her comfortable lifestyle suddenly goes astray when she accidentally plunges into the world of sirens. Entangled in a curse, Lyra will learn that her world may be a lot bigger than she had ever imagined." ~ Webtoon
DICE (Action) – "What if you can restart your life with a different setting just like a game? DONG TAE always get bullied by his classmates, but TAE BIN, sits right next to him, is handsome and popular at school; and now, TAE BIN suggests DONG TAE to play a little game." ~Webtoon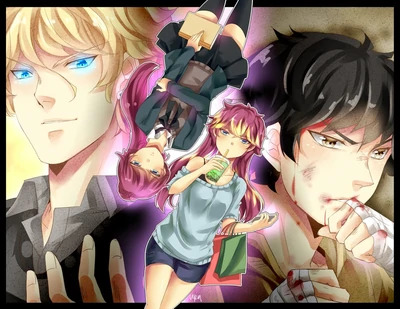 Spottoon:
He is a High School Girl (Comedy) – "The delinquent, KANG BAE CHOI, is feared as the strongest fighter in his neighborhood. He witnesses his younger sister bullied by a group of girls andsoon makes a decision to enter her school secretly to protect her. However, his sister attends an all-girl's school. The only way to do this is for him to disguise as a girl. Now forced into all kinds of trouble, he not only has to protect his sister, but also his secret identity from other threats." ~ Spottoon
Back to the Highteen (Drama) – "Bo-Young is 28 years old and still struggling to finish college because she can't afford the tuition. After being unceremoniously dumped by the boyfriend she had supported over the years, Bo-Young gets the chance to get herself out of her stagnant life when she accepts a position to pose as a high school student for a year. All she has to do is avoid getting caught." ~ Spottoon
Shall we have Dinner Tonight? (Romance) – "Do-hee Woo and Hae-Gyung Kim are both young and single, each with a history of broken relationships in their past. They meet one day while trying to dine alone at the same restaurant and they soon become friends who eat together every week. But with each meal, their friendship grows deeper as they help each other heal from the heartbreak they have suffered and soon they must redefine what they mean to each other." ~ Spottoon
Lezhin:
Mango's Bone (Romance) – "Baek Jooin is a smart, diligent student and has a crush on Ham Sobok, another elite student. However, things start to go downhill when Jooin's twin brother, Jooyul, turns up to meet Sobok while pretending to be Jooin. What's worse, Sobok's best friend, Lisa, doesn't seem to like Jooin one bit. How will it all play out?" ~ Lezhin
Ultimate Outcast (Action) – "Most outcasts are ostracized because they look different, talk different, or live different. But not everyone. And not every previous outcast turns into a revenge machine. After seeing his friend suffer a horrific incident, the once outcast, Kang Haneul, decides to exact revenge with the help of an ability he never knew existed." ~ Lezhin
Secret Crush (Comedy) – "What's the probability of someone you have a crush on having a crush on you? What'll happen to these two secret lovers? Will they ever find out that they are, in fact, in love with each other?" ~ Lezhin
And now (if you didn't already know all this) you're a bit more informed.

Watch out for my next post 'Key to the Feels' where I will be talking about the popular visual novel adapted anime by Key.
DISCLAIMER: I do not own any of the images, titles or descriptions mentioned in this article and am simply sharing what I believe to be entertaining so that more people can enjoy.